6 Can't Miss Upcoming DevOps Focused Sessions at Velocity 2016
We're just a few weeks away from Velocity 2016, which will take place June 22-23 in Santa Clara, CA. One of the premier events of the year, without a doubt, the conference attracts a diverse audience. From topics that include automation and DevOps to continuous delivery to the Internet of Things, Velocity has it covered.
One of the core topics covered at Velocity is DevOps - in fact it is a central focus these days at most events that attract developers, operations, performance engineers and testers. There is so much talk about DevOps going on at Velocity, that we thought it would be good to list what sessions we are most looking forward to, and we hope that you'll find these interesting as well.
(BlazeMeter will also be at Velocity - you can find more details below).
Here are 6 of the most intriguing DevOps focused sessions coming up at Velocity 2016:
1. DevOps: Continuous Delivery, Security, and Lean Management Make your IT and Business Better
A series of leading DevOps experts and influencers will present the latest research on DevOps and the value it brings to IT teams and organizations, with a special look at security and compliance and their role in DevOps to see what the industry is doing, and how they make the biggest impact to IT performance. The presenters will also investigate continuous delivery and lean management practices to see how they drive not only IT performance but also software and service quality.
The presentation will be delivered by Nicole Forsgren, Director of Organizational Performance & Analytics at Chef, Jez Humble, DevOps Consultant and Author of Continuous Delivery: Reliable Software Releases through Build, Test, and Deployment Automation, and Gene Kim DevOps enthusiast and though leader who blogs at http://itrevolution.com/devops-blog/.
2. Leveling Up Monitoring: A Decade of Automating and Scaling Nagios
Etsy, a peer-to-peer e-commerce website focused on handmade or vintage items and supplies, are considered by many to be industry leaders when it comes to automation, software delivery, and DevOps.
Etsy's Katherine Daniels, Senior Operations Engineer and Laurie Denness, Staff Operations Engineer, will examine their experience with infrastructure monitoring with Nagios, and why in DevOps it's so important to "put together workflows and tooling that works with these strengths of Nagios, not against them."
In the decade the Etsy team has been using Nagios, they have created a set of tools toward more efficient deployment and management, and that have allowed for scaling it to handle tens of thousands of checks across multiple data centers. In this talk, the presenters will discuss the tools that we have built over this many years for working with Nagios, as well as the lessons we learned along the way.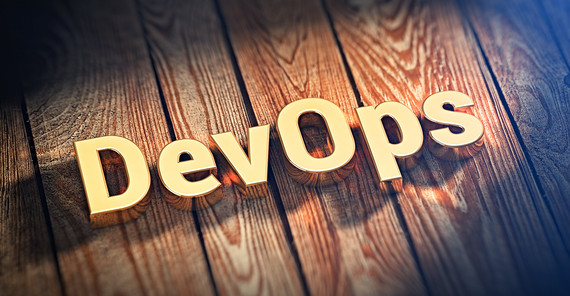 3. Outages, Ownership, and Craftsmanship: A DevOps Story
Adam Cath, Senior Engineering Manager for Synthetic Monitoring, at leading APM (Application Performance Monitoring/Management) provider AppDynamics, will share the problems that led his product team to go from centralized ops to distributed DevOps, the specific changes they made and the surprising results.
We're looking forward to hearing to what Adam from AppDynamics has to say about how DevOps affects the ops process and the dev process, how "DevOps can increase motivation by increasing the sense of ownership and craftsmanship", and "the role of serendipity in discovering problems, and how DevOps can help."
4. Part of the Pipeline: Why Continuous Testing is Essential
Capital One will look at how continuous testing helped them to overcome challenges related to its highly integrated environment, as it worked through the implementation of various facets of Agile. The session will review the experience Capital One went through in order to implement Continuous Testing. and will also cover the core principles of Continuous Testing, as well as the common roadblocks that occur and ways to overcome them.
The presentation will be delivered by Capital One's Adam Auerbach, Technology Senior Director for Advanced Testing and Release Services, and Tapabrata Pal, Director & Platform Engineering Fellow.
5. Continuous Performance: Overcoming the Tyranny of Milliseconds
Our own Alon Girmonsky, CEO of BlazeMeter, will show ways that performance tests can be auto-generated rather than hand-scripted, making them more accurate and always available exactly when needed to validate and promote code.
ChatOps - a way to automate most ops-related tasks with a chat bot - is something we've been excited about when it comes to load testing, but really it's super cool for DevOps professionals way beyond testing.
Ben Lavender, Engineer for Developer Tools at GitHub, will share some of the more interesting ChatOps use cases that GitHub as seen. Examples will include code samples to help you understand how to apply the lessons learned to your own projects. Topics will include how to scale ChatOps with hundreds of team members, ensuring proper security, the newest features in GitHub's Hubot, and more.
Meet BlazeMeter at Velocity
Our expert performance team will be onsight at Velocity at booth #621, offering advice and insight on load and performance testing, continuous testing, continuous integration, testing native mobile apps, Apache JMeter, and a lot more.
You can schedule a meeting with us at our booth by clicking here.
See you at Velocity!