6 Best Practices for Building a Live Streaming App
Video streaming apps have become more and more popular in the past few years, with the growing penetration of smartphones. This is no surprise. Thanks to the limitless borders of live streaming, we can visit events, conferences and concerts, while staying at home. This opens us up to new experiences, teaches us new things, shows us new cultures and ideas, lets us work better with other people or in other words - broadens our horizons.
Live Streaming apps can be divided into two main categories, depending on their functions:
Apps for Video Streaming - These apps are all about video playback. The videos are uploaded to a server, where they are stored for an unlimited amount of time. Each user can view the videos anytime and anywhere. In other words, it doesn't matter when a video is uploaded.
Apps for Live Video Broadcasting - These apps are designed for online broadcasts. This means the videos aren't uploaded to the server. Rather, the videos are broadcasted directly to the subscribers. The videos are stored on a server turning them into Video Streaming apps, or not stored at all.
4 Top Live Broadcasting Apps
Here are 4 of the most widely used live video broadcasting apps in the US, according to Statista.
1. YouTube live streaming - YouTube has a live-streaming option on its application with a GUI similar to its video streaming option, e.g people can search for live broadcasts the same way they search for recorded videos. Streamers have multiple options such as video optimization, DVR, delay settings, and archiving. Moreover, it provides a direct monetization channel via Google AdSense.
2. Facebook Live - Launched in 2016, the app gained enormous popularity. The first Facebook Live was available only for celebrities, and now everyone can stream a live video using it. With Facebook Live, you can go online for up to 90 minutes. Moreover, once the live broadcast is over, the users can upload the videos to their Facebook profile where they stay permanently.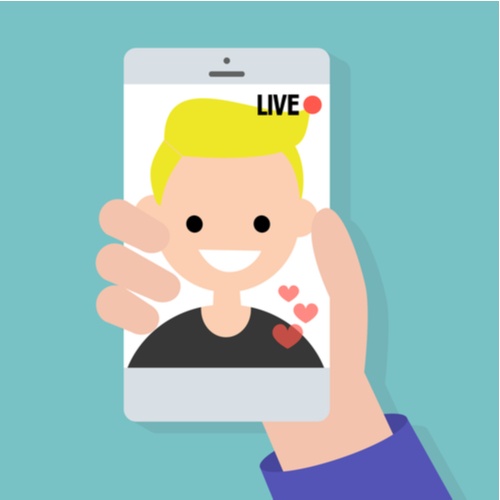 3. Live Stories - Live Stories is a service provided by Snapchat that streams video from big events happening around the globe. Any user can add his/her snap or live video to make up an all-round city story.
4. Periscope - A video-based social media platform brought to the world by Twitter. The app gained 1 million followers within the first ten days, and its idea is to let people see the world through the eyes of other people.
6 Best Practices for Building a Live Streaming App
Are you inspired by the success of live streaming giants and want to build your own live broadcasting app? Here are 6 best practices to get you started when building the MVP (Minimum Viable Product) for your app. What is an MVP? An MVP encompases all the vital features to test your business and see how your audience reacts for future development.
1. Provide value to users
Before you dive into development, think about what you want to deliver, and what your product's value is. A cool technology is not enough. Your product needs to have significance for potential users - either by providing them with an experience, making their lives easier, entertaining them, challenging them, connecting them, enabling them to do something they haven't been able to do before, etc. When you've figured out what exactly you want to do, you're ready to move forward.
2. Choose a video streaming method
For the first version of the app, live broadcasting is enough. This means that the video isn't stored on the server and the users can't watch the streams later. For the further development, you might add a "See Later" function that will enable the users to watch the broadcasts after they are finished. To make it real, you need a storage (a large one). You can take advantage of cloud servers since they enable flexibility if your number of users grows or fluctuates, and they are less expensive.
3. Choose the right platform
First, choose which operating system you will be developing for. If you have unlimited resources, you should develop for them all. But since you probably don't focus on one. The two most popular ones are iOS and Android. Developing an app for the US market, it's a great idea to build an iOS app.
Then, choose if your app will be native, i.e only functional on mobile, or hybrid, i.e working on mobile and computers through the web. This decision depends on your target audience and your goal. In addition, a native app is written in a platform-based coding language, but a hybrid app is an app that supports multiple platforms with the code written in CSS, JavaScript or HTML.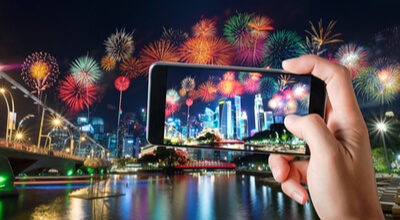 4. Add features that will make you stand out
A live streaming app is a means of stamping yourself as an innovative and one of a kind service. Features such as 360° video or even a Virtual Reality (VR) technology will provide a truly unique user experience. If you implement such functionalities in your app, you will be able to make yourself stand out in the market.
5. Make registration accessible
When developing your product, consider implementing registration via social network profiles. The app will draw up the necessary information from the existing user profiles to ease the process of registration. This simpler the process, the more users will register. At the same time, such a feature can attract more new customers, who might see their social network connections using the app.
You should also offer another way to register, if someone doesn't want to connect via social network. But anyway, users should only have to register with one way. We also recommend adding a password recovery function, as people tend to forget their passwords.
6. Enable setting up personal profiles
Personal profiles engage users and also let you follow their use and interest in the app. If you add a news feed, this can turn your live streaming app into a social one. So consider what information the user should add to the profile. At the initial stage, a username will be enough. Later users can extend their details, adding info like: date of birth, streaming themes, subscribers, subscriptions, profile picture, etc.
These are only short guidelines on how to develop a live streaming app. Many obstacles might arise when developing and marketing your new app, so it's important to constantly research and learn what's new in the field. This will also inspire you with more ideas.
Learn to load test your live streaming app with JMeter:
To try out BlazeMeter for load testing live streaming, request a demo. Or, if you already have a URL, just post it to the box below and your test will start in minutes.