Perforce to Acquire BlazeMeter: A Force To Be Reckoned With
Perforce has announced their intention to acquire BlazeMeter from Broadcom. As the Head of Product for BlazeMeter, I am very excited about this new chapter in the solution's journey. For me, it all started around 5 years ago when I was part of the team that brought BlazeMeter into CA Technologies. Since then, I have enjoyed watching our team and solution grow from strength to strength. What started out as a performance testing SaaS startup based on open source is now an enterprise-ready, fully scaled Continuous Testing SaaS Platform with over 3000 customers, and increasingly more active users being added every month.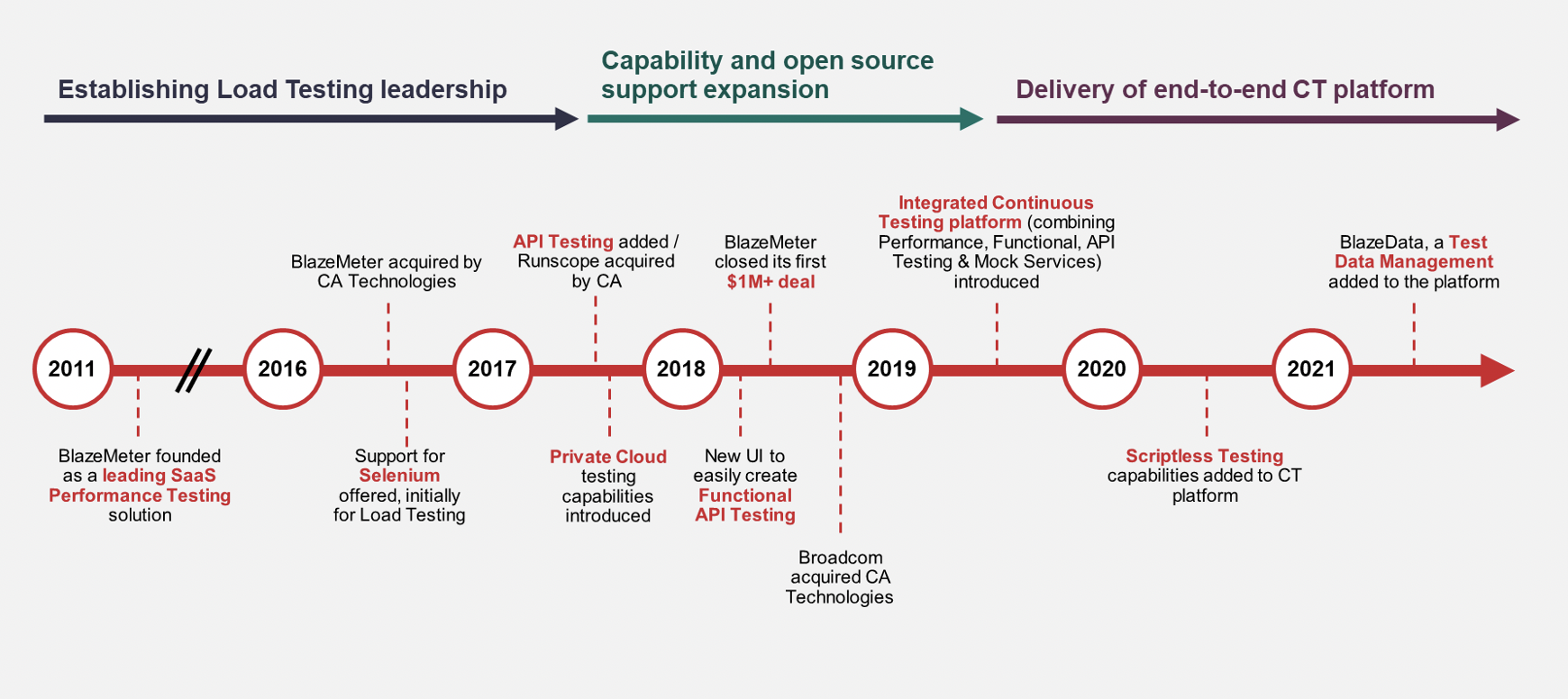 After Broadcom acquired CA Technologies, Broadcom believed in the product and the people. This belief and investment enabled us to expand BlazeMeter's capabilities from performance testing into GUI Functional testing, Scriptless Testing, Mock Services, API Testing & Monitoring and most recently Test Data Management. In turn, this has allowed us to meet and exceed our customers' expectations, bring new customers and new personas (Developers, Testers, Operations, and Managers) onto the platform, and consistently grow BlazeMeter's revenue year over year. It has been a great ride at Broadcom. However, to take things to the next level, we knew that we had to move beyond product and into an enhanced go to market (GTM) strategy. This is where Perforce comes into the story. Perforce understands the potential for BlazeMeter and has a GTM team who has the knowledge and strategies to engage with current customers and future prospects as we help them deliver on the promise of "Quality at Scale".
I have had the pleasure over the last few months to get to know the leadership team at Perforce. I have been impressed with their knowledge of the space, their can-do attitude and their focus on getting the job done while also encouraging a proper work/life balance. Plus, there is a "Perf" for performance in their name. It's destiny.
I believe that for all BlazeMeter customers, this move will bring about more opportunities for partnership, collaboration, and innovation. Listening to our customers is what we do best, and we will continue to value your opinions and feedback. Also, rest assured, the team that you've grown to know and love will be moving with the solution over to Perforce, so all of our domain experts will stay with the company as we transition, and that includes myself (I know you all love me 😊). We may end up having different email addresses, but the quality and the responsiveness you have come to expect from BlazeMeter, will remain.
With that, I am excited to roll up my sleeves (ok I almost always wear T-Shirts) and get to work on this exciting new chapter for BlazeMeter. I think I'll title it, "BlazeMeter: A Force To Be Reckoned With". I look forward to continuing this journey with you.