How to Run the Taurus Docker Image with Jenkins
Welcome to part 2 of our series on how to execute load testing by using the Taurus Docker image. Last time, I explained what containers are and how to run a Taurus Docker image. This time, I will show how to integrate Docker into Continuous Integration tools, like Jenkins.
Why Integrate Docker into Continuous Integration Cycles?
Continuous Integration enables developers to test their code and check for issues and bugs during the development process, saving them time and resources. This is also true for running tests on containers - integrating Docker images saves time when building, enables running tests in parallel and automates testing. To add Docker to the cycle, developers can add the code they developed in GitHub and triggered in Jenkins, to Docker registries as images.
So let's begin.
Integrating the Taurus Docker Image into Jenkins
First, please follow steps 1-4 from the previous blog post to install Docker, pull the Taurus Docker image and create the folders for your scripts and artifacts in the Jenkins machine.
Once you're done, you can create your new Jenkins project:
1. Open Jenkins and click on 'New Item'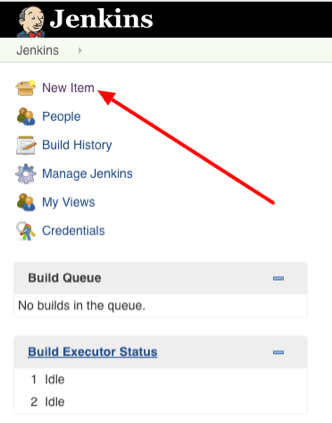 2. Choose 'Freestyle project' and name your project
3. Click on 'Add build step' and choose 'Execute shell'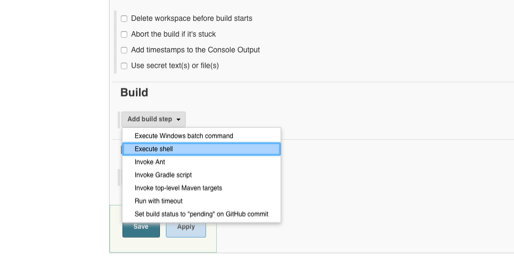 4. Run the following command and specify the path to your scripts folder and to your artifacts folder
docker

 

run

 

--rm

 

-v

 

<path_to_scripts_folder>:/bzt-configs

 

-v

 

<path_to_artifacts_folder>:/tmp/artifacts

 

blazemeter/taurus



For example:
docker

 

run

 

--rm

 

-v

 

/home/ubuntu/jenkins/taurus_container_scripts:/bzt-configs

 

-v

 

/home/ubuntu/jenkins/taurus_container_artifacts:/tmp/artifacts

 

blazemeter/taurus



5. Save your project
6. Click on 'Build Now'
7. Click on the job that started running

8. Click on 'Console Output'

You will see that the test has started and the KPIs are showing.
If you log into the machine, you will see that the test artifacts were saved to the artifacts directory that you created.
Now you can run your load test using the Taurus Docker image as part of the continuous integration cycle, and monitor system health, detect errors and save time and resources while developing. To learn more about maximizing your load testing with CA BlazeMeter in your CI processes, check out this free webinar or sign up for a demo.