BlazeMeter API Monitoring Tests Can Now Notify Email Distribution Lists
You may be familiar with setting up email notifications in BlazeMeter API Monitoring Tests to alert you or your specific team members. Based on popular demand, we're excited to share that email notifications can now also be sent to distribution lists and non-member emails.
We've heard your concerns
Several of our customers have mentioned that they would like to send their API test notifications to their teammates on their distribution lists, but they were previously unable to add the distribution list itself as a "team member" within their BlazeMeter team. This was particularly true for our customers using SAML and SSO.
In addition, some companies utilize a numbers-based or anonymized naming convention for their employee email addresses (such as cl357258@testcompany.com), which can make it tricky for users to identify, input and designate their team members' to receive email notifications. Support for distribution lists now helps solve this problem.
Keep Your Distribution Lists in the Loop
By adding distribution lists to receive notifications, those who are on the distribution list—even individuals who are not members of the bucket or not registered BlazeMeter users can still be notified.
Bucket owners can navigate to the Bucket Settings page and add one or more distribution lists or non-member emails that can then be used by every API Test within that bucket.

The Email Notifications section of each API Test in the bucket will display all the distribution lists or non-member emails specified for that bucket. Test owners can select one or more of these emails or distribution lists to be notified.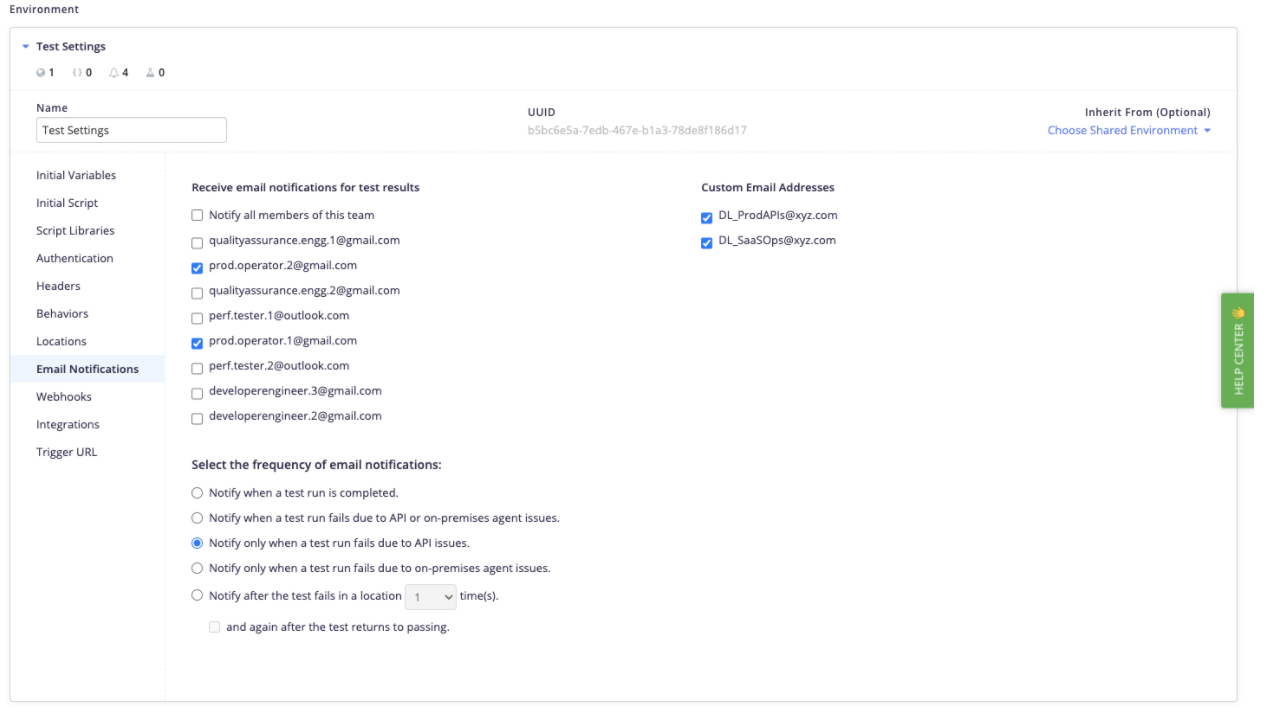 An Added Layer of Security: Email Domain Whitelists
The admin of a team can also specify a whitelist of email domains (e.g. mycompany.com,xyz.com) in the Team Settings and Usage page. This is an optional security feature that ensures that only emails that belong to admin-approved domains can be added to buckets to receive test notifications.

To learn more about how to add emails, custom emails and distribution lists to receive notifications, visit our documentation: Email Notifications Overview.