Learn JMeter for Free - Launching the JMeter Academy
BlazeMeter has always contributed greatly to the JMeter community and today I'm happy to share that we've launched a one-of-its-kind free online academy. The JMeter Academy will teach you everything you need to know about Apache JMeter™, from a user friendly one-stop portal.
While there are many resources you can learn JMeter from, they are often uncoordinated. The JMeter Academy offers a clear learning plan, taking you from A to Z. The academy courses include videos, demos, lab guides, and a test, ensuring you understand how JMeter works and how to use it.
Developers, performance engineers, DevOps and QA engineers, sign up for the first course.
Targeted at beginner-level testers, the course covers the following topics:

1. JMeter Installation and Overview
How to install JMeter and JMeter plugins. This part is an introduction to JMeter and leads users at ease into the open-source load testing world.
2. Building Your First Script with Basic JMeter Elements
Thread groups, HTTP Sampler, Timers, Assertions, the View Results Tree Listener. This part shows users how to get started with JMeter and teaches the basic JMeter and load testing abilities and vocabulary.
3. Advanced JMeter Elements - A
Variables & Properties. Now that you have already mastered basic JMeter, this part takes you a step forward to gain deeper knowledge of what can be done with JMeter, through more advanced elements.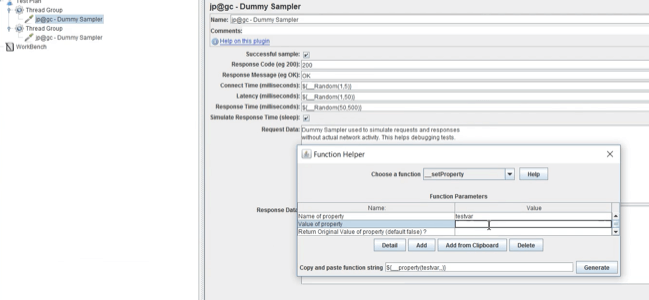 4. Advanced JMeter Elements - B
Config Elements, JMeter Scoping, Execution Order & Logging. More advanced JMeter elements for optimizing your advanced load tests.
5. Script Recording
The JMeter Proxy, the BlazeMeter Proxy Recorder and the BlazeMeter Chrome Extension. This part shows users they can record their test scenario instead of building it manually.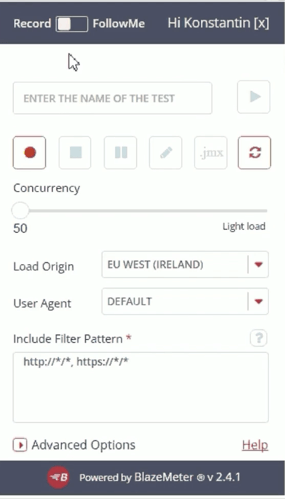 6. Building a Smart Performance Testing Script
The Ultimate Thread group, RegEx and JSON Extractors, Controllers, Functions and the CSV Data Config. This part is the final section of course number one. It teaches users how to build more complex test scenarios, that might better fit their load testing needs.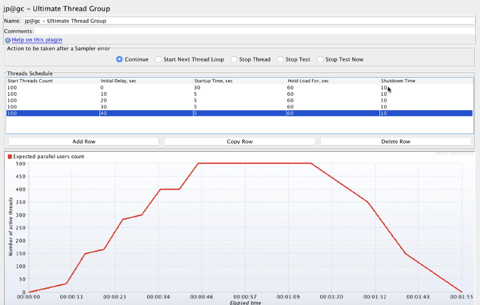 Course graduates will gain broad JMeter knowledge and will be able to run load tests through JMeter. This will enable them to ensure their website or app doesn't crash under heavy traffic spikes, since they will be able to identify errors and bottlenecks and set aside the necessary resources to fix them.

The following courses will cover more advanced JMeter scenarios and Continuous Integration.
Take a peak at the first video:
To learn more about BlazeMeter, which enhances JMeter abilities, request a demo or put your URL or JMX file in the box below, and your test will start in minutes.