JMeter Releases Version 2.12 with New Features, Product Enhancements & Bug Fixes
Meter 2.12 is out! If you're a JMeter user, you can now enjoy an enhanced GUI, new features and fewer bugs. Woohoo!
BlazeMeter is proud to support Apache JMeter. Our performance testing engineers contributed to key improvements in JMeter 2.12
So What's New in JMeter 2.12?
First and foremost, JMeter 2.12 is now fully compliant with Java 8.
It has also added a number of new elements, including a Critical Section Controller, DNS Cache Manager, as well as Core, Performance and GUI Improvements.
I'll take a quick look at each of these in turn:
The Critical Section Controller
This allows you to run the execution of a specific section in your tree in a logical series. Only one instance of the section will be executed at any given time during the test.
DNS Cache Manager
A new configuration element has been added to the DNS Cache manager. This significantly improves the testing of the following:
CDN (Content Delivery Network)
DNS Load Balancing
Load Balancers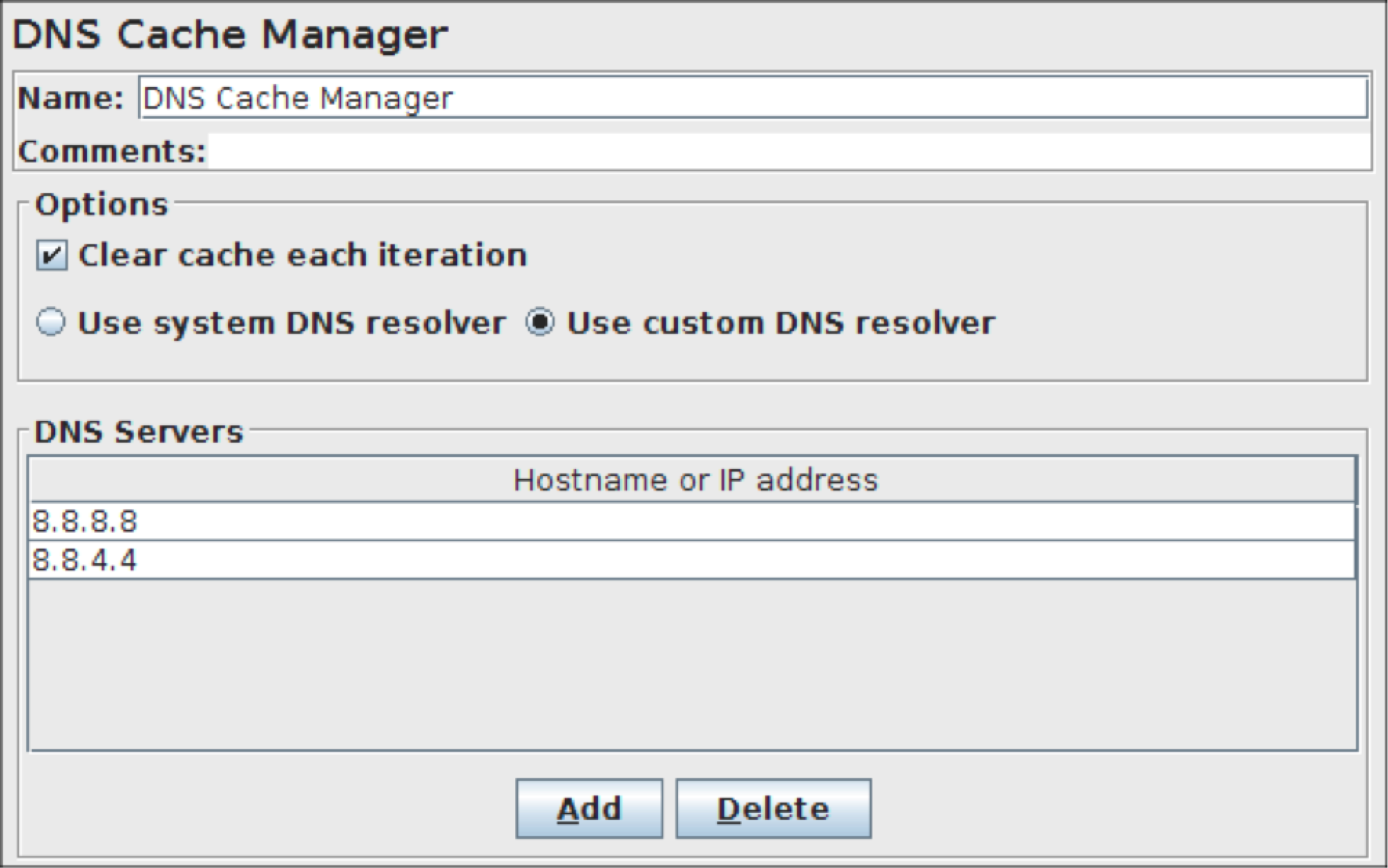 Core Improvements
Core improvements have been made to eight key areas:
1. HTTP Test Plans for Smarter Recording. Variables in requests are better matched, and there are better defaults for recording. Plus, on the 'View Results Tree', you can filter the Samples excluded from the recording – so you can concentrate solely on the recorded Samplers analysis.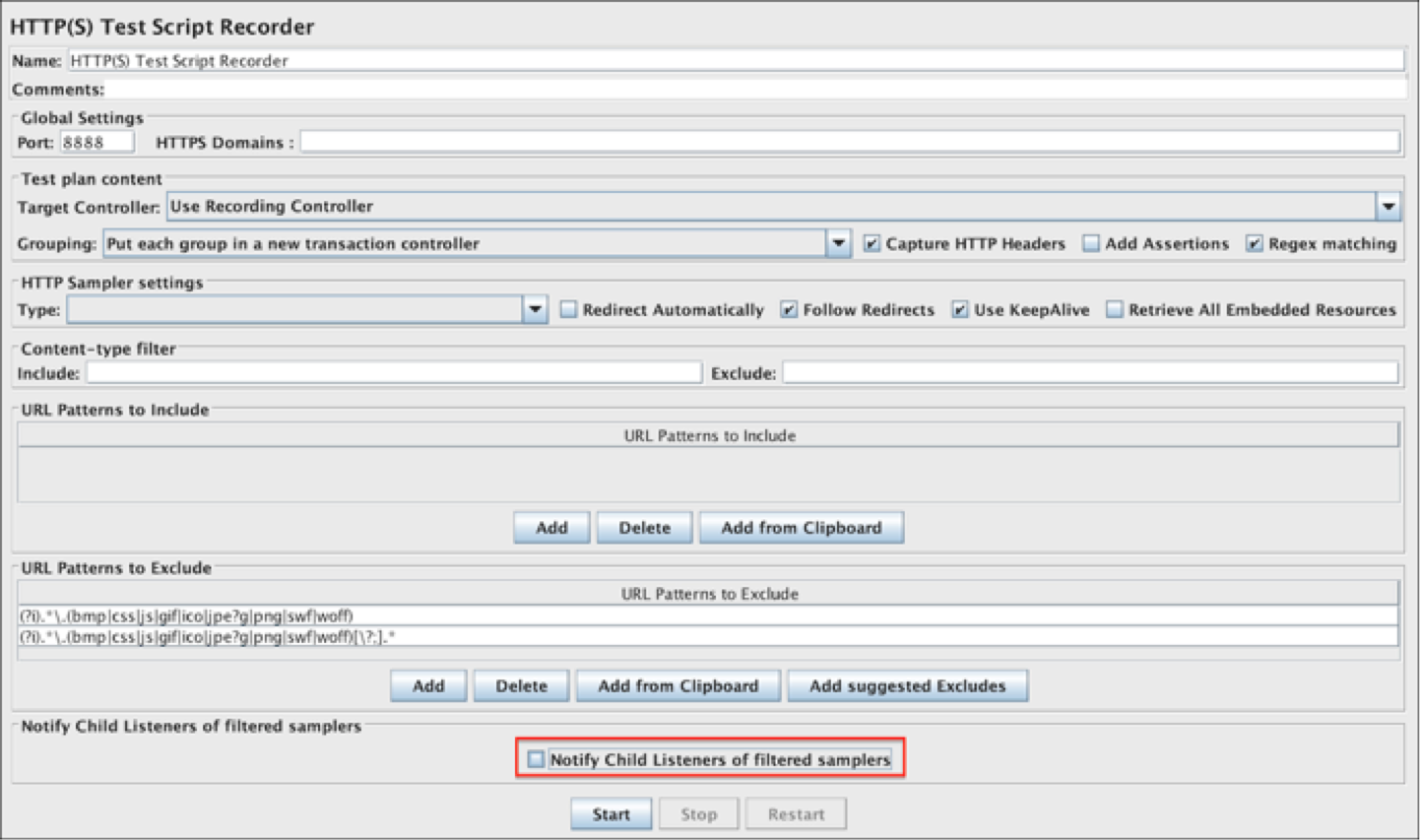 2. Webdav Requests. The WebDav server can now be tested using the HttpClient4 Implementation of Http Request
3. Embedded Resources. JMeter now uses a user header agent so you can download resources embedded within conditional comments (as per about conditional comments)
4. Customizing the Cache Manager handling of cached resources. Now you can configure the behavior of JMeter when a resource is found in Cache. You can control it with this property: cache_manager.cached_resource_mode
5. JMS Publisher/JMS Point-to-Point. You can now add JMSPriority and JMSExpiration fields for these samplers:


6. Mail Reader Sampler. Now you can specify the number of messages that want you retrieve in advance. You can also choose to select only the message header.
7. SMTP Sampler. The Connection timeout and Read timeout have been added to the SMTP Sampler.
8. Synchronizing Timer. Now you can add a timeout to define the maximum 'waiting time' for a group of virtual users.

Performance Improvements
JMeter lifted unnecessary synchronizations – dramatically improving the performance of almost all the functions.
The only functions it doesn't affect are: __StringFromFile, __XPath and __BeanShell.
GUI Improvements
The JMeter GUI has been improved on the following areas:
Undo/Redo - This allows users to undo or redo changes made on the test plan. By default, this feature is disabled. To enable it, set this property in jmeter.properties file: undo.history.size=25
View Results Tree – The placement of the Renderers has been changed – meaning you can customize the order. Just use this property: view.results.tree.renderers_order ).

Response Time Graph - The Response Time Graph Listener can now save, restore and format its settings in the jmx file.
Log Viewer – You can now view the last lines of JMeter's log file (jmeter.log) directly in the GUI by clicking the 'Warning' icon in the top corner. This opens the Log View panel to display the logs.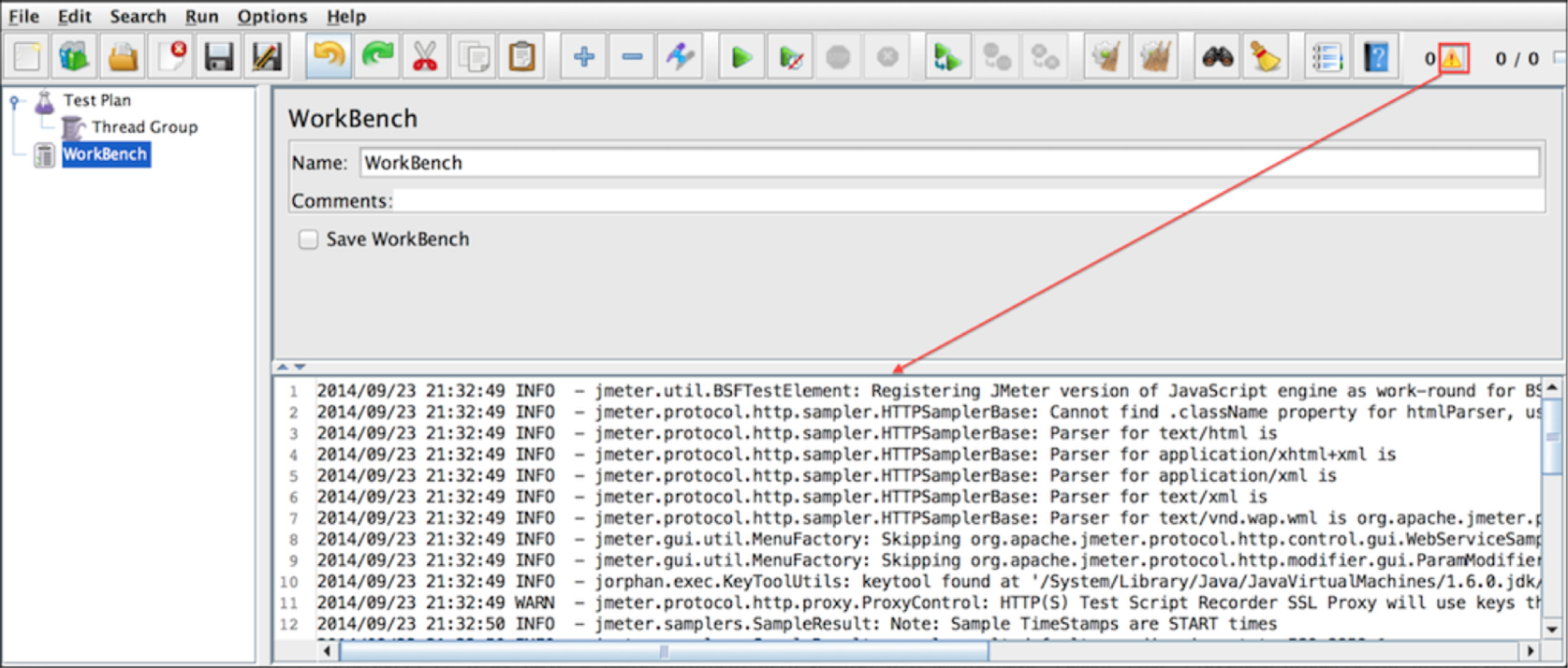 A number of known bugs have been fixed in JMeter version 2.12. Bug fixes have been made to the HTTP Samplers and Test Script Recorder, Controllers, Samplers, Listeners, Functions and more.
How Were These Improvements Made?
All the improvements and fixes that you can now enjoy in JMeter 2.12 were made by contributors from various organizations across the globe.
BlazeMeter's performance testing engineers were key contributors to this upgrade. Our Chief Scientist Andrey Pokhilko and Performance Analyst Dmitry Kashlach created patches to make improvements and fix bugs. These included improvements to the CDN testing, the new ability to force flush the ResultCollector file, the undo-redo support on the Test Plan, the ability to access Request Headers in the Regex, and more.


Want to Find Out More?
Check out the full list of changes made on 2.12 on the Apache JMeter website
Send us a message or question in the comments box below.