The JMeter Academy: Advanced JMeter Course Now Open
Now it's easier than ever to advance your JMeter knowledge!
We've expanded our free online JMeter Academy with an 'Advanced JMeter' course. This is the second course launched on the JMeter Academy, which aims to teach you everything you need to know about Apache JMeter, from a user friendly one-stop portal. In June, we launched an Introduction to JMeter for beginners. Now, we've released a new course to enable intermediate JMeter users to uplevel their knowledge and master this open source tool.
So what will you learn in Advanced JMeter?
The Advanced JMeter course is aimed at developers, performance engineers, DevOps and QA engineers who already have a basic to intermediate understanding of JMeter. This course comprises a series of video lessons, which include conceptual material and demos on the tool itself. Here's a rundown of the key sessions included in the course:
Running JMeter from the CLI
Learn why there's a need for the CLI/NON GUi mode, how to launch JMeter from the Command Line, how to view results from NON GUI tests and some additional command line options.
SetUp & Tear Down Thread Groups
In this focus session, our open source advocate and tutor Dave Karow gives a quick overview of SetUp and Tear Down thread groups, goes through a working example and discusses the test plan option.
JMeter's Logic Controllers
This video lesson covers the two key controllers: If and While. It also covers some more, less common but interesting controllers including: the Runtime, Interleave, Random and Random Order Controllers. After that, we dive into controllers that are used for complex tests and code re-use: the Module & Include Controller.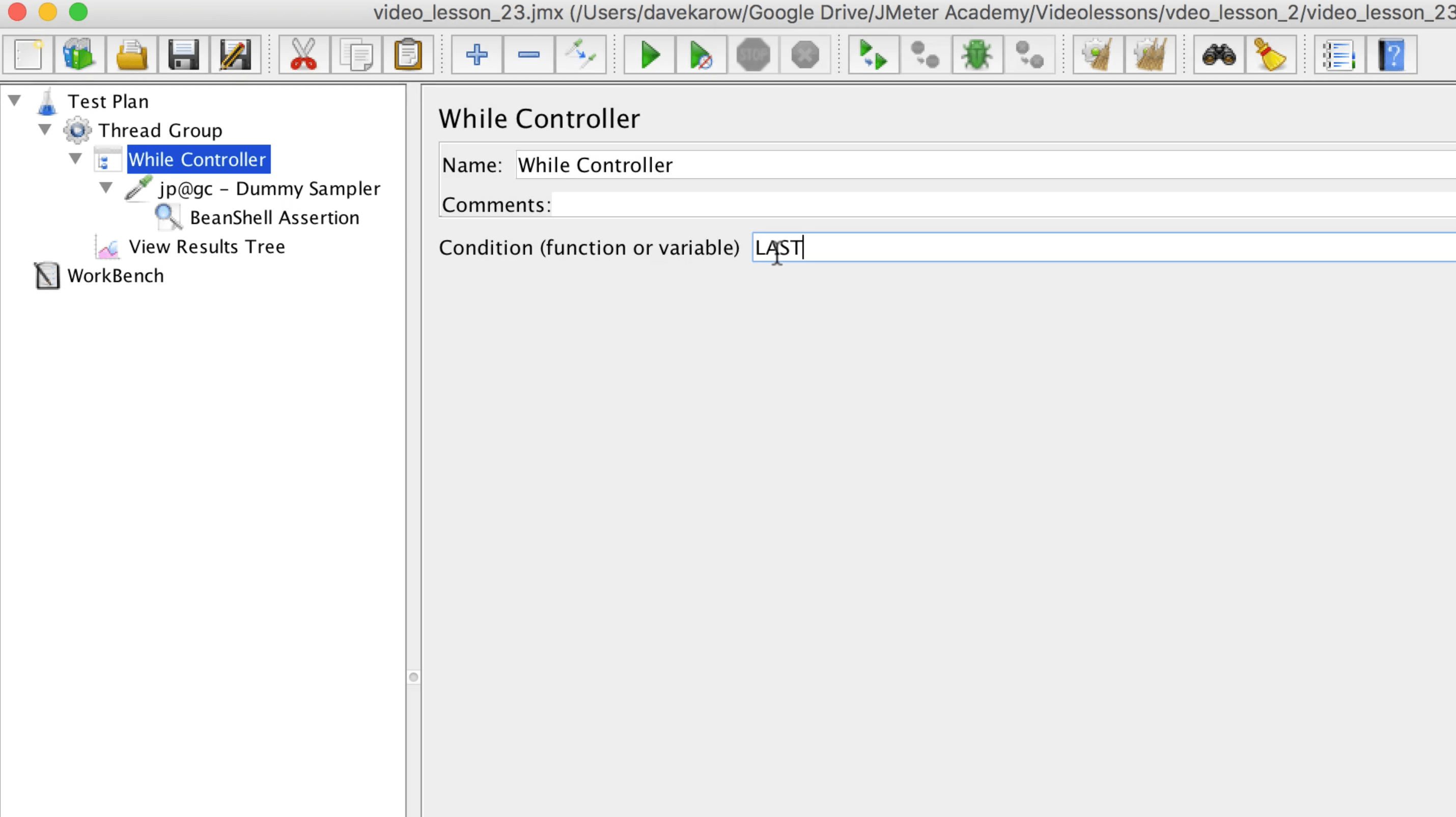 The XPath Extractor
XPath comes in handy when you have XML or XHTML payloads that you want to be able to parse, pull variables out of, and manipulate as part of your test plan. In this session, we focus on the XPath Extractor Post Processor, showing you how to construct an XQuery, extract a fragment of XML, and use the Tidy tolerant parser to convert HTML to XHTML. We also compare XPath with RegEx and JSON Extractors, pulling up a table showing the equivalent syntax between XPath and JSON and discuss when to choose RegEx or XPath/JSON path.
Beanshell & JSR223 Elements
JMeter has many built-in components for building user scenarios in a test plan. These components support the majority of user scenarios - without the need to write any programming code at all. However, sometimes you will encounter situations where either your use case or the logic of the tested application requires dynamically generated data or transformations that can't be done with the built-in components. That's where JMeter's Beanshell and JSR223 Elements for calling custom code come in handy. Learn which elements are available to you when using Beanshell and JSR223, then view a sampler configuration screen and the variables accessible to you. Watch some Beanshell code examples using variables, adding a custom cookie and writing data to a file. Finally, we cover when you should use Beanshell and when you should go for JSR223.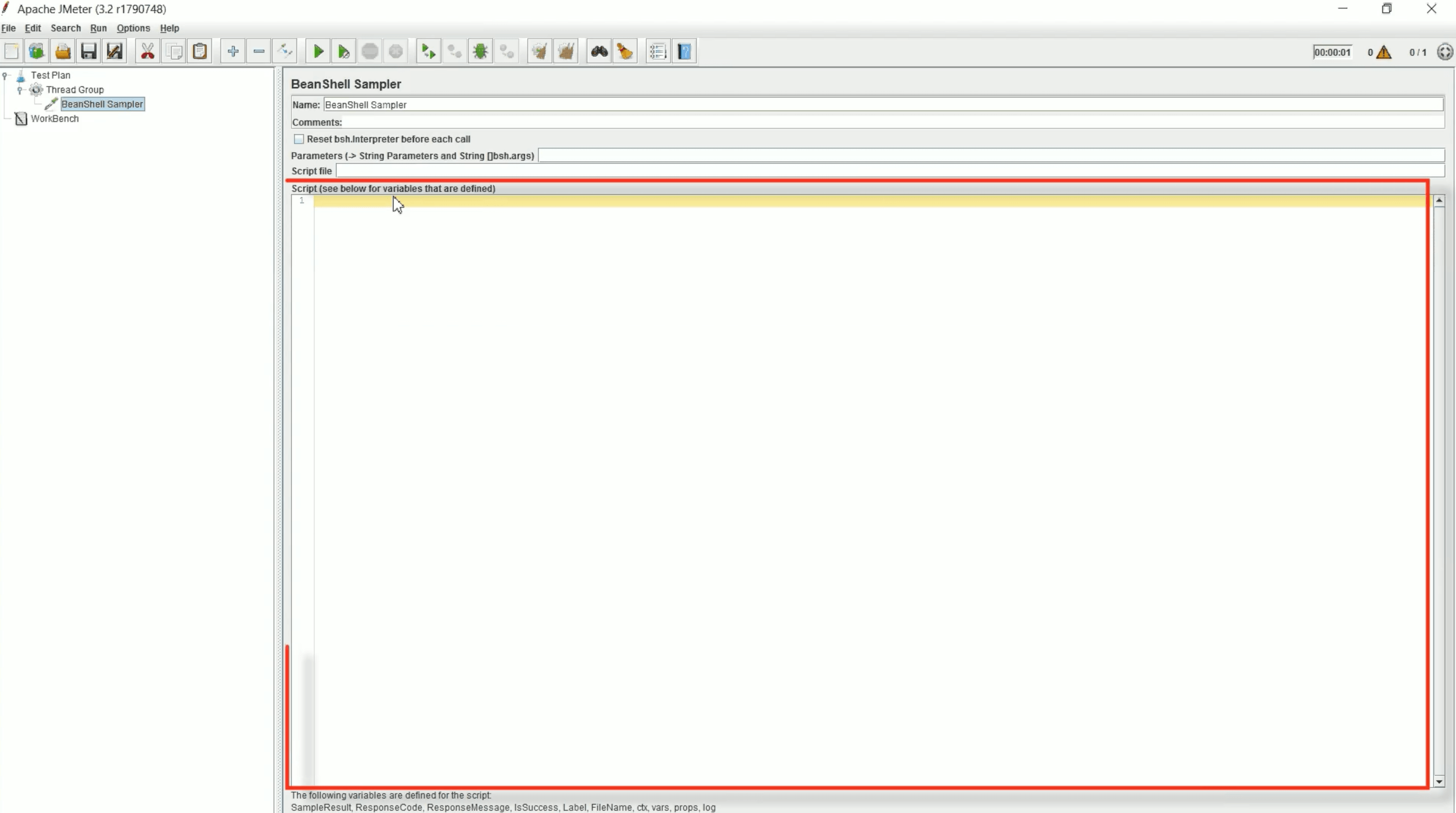 Pacing: Arrival Rate & RPS
In this session, we define pacing and compare it to Think Time. Then, we look at two different approaches to pacing: controlling the Arrival Rate, the rate at which virtual users start a workflow, and controlling RPS (Requests Per Second), the rate at which requests are sent to the system under test. Finally, we'll look at how we can auto-scale the thread count to ensure that the RPS goals are met, even if response times change during the test.
Using BlazeMeter to do More With JMeter
In the final session, we'll show you how to make JMeter even more powerful, easy to use, and a better fit for team collaboration. Learn how to run distributed tests with ease, use the CSV split to get unique rows of data to each test engine, and see 3 examples of real-time mid test control: pause and resume ramp, RPS control using throughput Remote Control and JMeter Property Remote Control. Finally, we'll look at reporting functions that make it easy and fast to share results.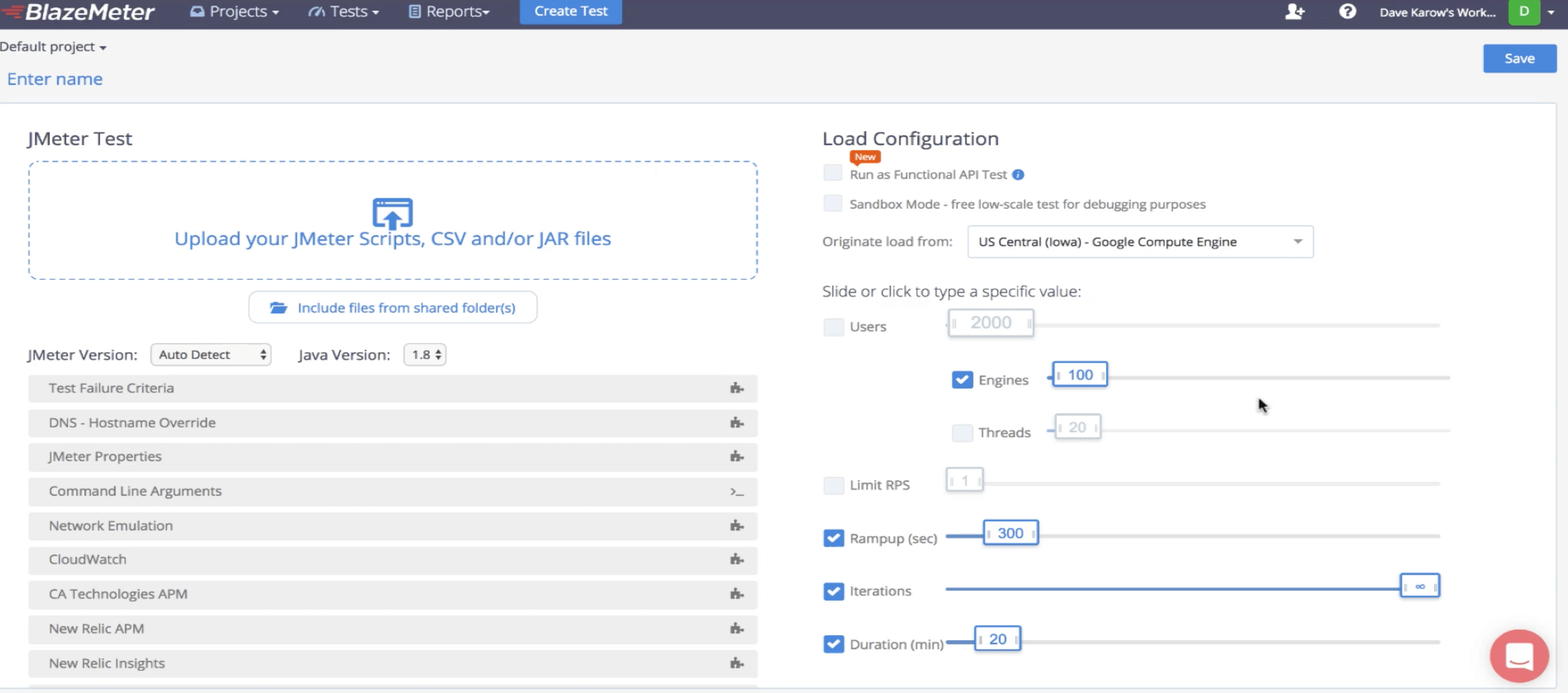 By the end of the course, you should be able to get much more value out of JMeter and have taken your testing up a notch or two!
Want to see more?
Register for the course here or take a peak at the first video before you sign up:
Start using BlazeMeter already! Just enter your URL in the box below, and your test will start in minutes.