ECOSYSTEMS
BlazeMeter's ecosystem is an evolving network of exemplary partners who provide users with the tools and services that simplify the full range of performance and load testing needs.
Your enterprise guide to Drupal Acquia gives you answers, tools, and support to make Drupal even better.
Acquia and Blazemeter have joined forces creating a new standard in the world of load and performance testing. Acquia is the leading provider of products, services, and support for enterprise Drupal deployments and BlazeMeter is fast becoming the authority in the realm of performance and load testing on a JMeter compatible testing cloud.
Acquia customers are eligible to receive 40 load testing credits on BlazeMeter's virtual load testing lab for one month - free of charge!
Getting started with BlazeMeter is quick and easy. Acquia Managed Cloud customers will have BlazeMeter provisioned for them automatically. Customers hosting their own sites can log into the Acquia Network, select BlazeMeter from the Services page and follow the on-screen instructions. Time to test is less than 5 minutes.
CloudBees is the leading provider of Java Platform as a Service (PaaS), which provides a foundation for cloud development and deployment services.
BlazeMeter is now an add-on service available for use with the CloudBees Platform. CloudBees provides continuous integration (CI) development and deployment services within its platform. Now, users can implement JMeter-based cloud testing as part of their CI process.
With BlazeMeter services, customers now have access to a very robust performance testing solution for their applications running on the CloudBees Platform. Getting started with BlazeMeter is simple. Watch How to Use Blazemeter with CloudBees. Time to test is less than five minutes.
New Relic, the leader in application performance management (APM) software analytics, makes sense of billions of metrics about millions of applications in real time.
Together, BlazeMeter and New Relic provide customers with the only true 360° view available today for all of your systems. The ability to see your performance testing and load generation KPIs side-by-side with New Relic's own KPIs is invaluable. Combining all of the data in a single view greatly reduces the complexity and time it takes to find and fix performance bottlenecks
Through the partnership, all BlazeMeter customers receive New Relic Standard free of charge and BlazeMeter's Load Testing Cloud is available to all New Relic customers. BlazeMeter customers can start using New Relic today and New Relic customers can sign up immediately.
Getting started with BlazeMeter is simple. Read: How to Use BlazeMeter with New Relic to learn more. 
APN Technology Partners are commercial software and internet services companies that build solutions that run on, or are complementary to, AWS. Technology Partners include Independent Software Vendors (ISVs), SaaS, PaaS, developer tools, management and security vendors.
View BlazeMeter's AWS profile on Amazon Web Services Technology Partner page.
Rackspace® (NYSE: RAX) is the open cloud company and founder of OpenStack, the standard open-source operating system for cloud computing. Rackspace is a leading provider of hybrid clouds, which enable businesses to run their workloads whether on the public cloud, a private cloud, dedicated servers, or a combination of these platforms.
Access Rackspace's hybrid cloud directly from your BlazeMeter testing dashboard.
PERFECTO MOBILE
The MobileCloud is an enterprise-grade, cloud-based mobile application quality management platform, powering a suite of mobile testing & monitoring products.
Interested? Drop us a note.
uTEST
uTest provides in-the-wild testing solutions that span the entire software development lifecycle – including functional, security, load, localization and usability testing.  uTest's expert performance engineers work closely with customers to build high-quality load tests based on JMeter that accurately evaluates an app's performance and offering a full assessment to improve performance on web and mobile apps.
Interested? Drop us a note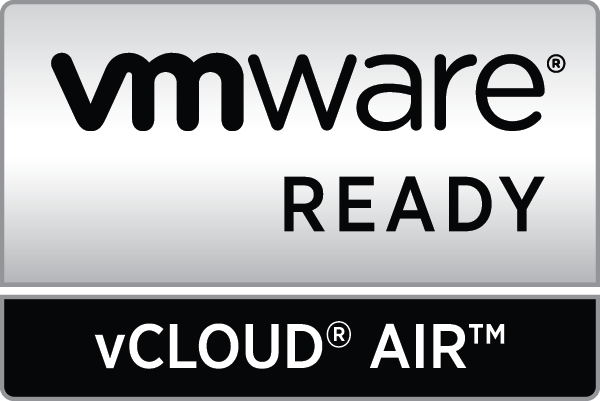 VMware
VMware is a leader in cloud infrastructure and business mobility. Built on VMware's industry-leading virtualization technology, its solutions deliver a brave new model of IT that is fluid, instant and more secure. Customers can innovate faster by rapidly developing, automatically delivering and more safely consuming any application. With 2014 revenues of $6 billion, VMware has more than 500,000 customers and 75,000 partners. The company is headquartered in Silicon Valley with offices throughout the world and can be found online at www.vmware.com. 
SERVICE PROVIDERS
Our partners provide 'BlazeMeter Approved' expertise based on their years of finely honed experience running performance and load testing projects.

With offices in Silicon Valley and Uruguay, Abstracta is a world leader in quality assurance and testing focused on improving the performance of software applications. As a BlazeMeter Transformation Partner, Abstracta helps lead organizations through digital transformation projects, leading to shorter cycle times and more customer-focused innovations.
Tieto´s advanced IT services and solutions have been developed to meet your challenges.
Prove is a leading provider of load and performance testing services in Finland and worldwide.
Tescom provids software quality assurance and testing expertise to help clients save time and money. Tescom works to mitigate the inherent technological risks of software and IT application development, integration and implementation.