Teams adopting Agile development practices typically embrace open-source tools, reiterative development lifecycles and short sprint planning to help them minimize bottlenecks and release quality code faster. But testing for API, function, load and performance in such a short timeframe can be challenging for the Test Center of Excellence (CoE).
That's why test automation makes good sense for Test CoEs as they look to accelerate for continuous quality. It lets you perform repetitive tests in short order to support the Agile process. With an open-source, enterprise-ready test platform, it becomes easy for your Test Center of Excellence (CoE) to give Agile developers the extended, automated test coverage they need. They get a single, easy to use, integrated test toolchain for performance, functional and API testing at scale – allowing them to accelerate testing to match the pace of development. What's more, the same enterprise-ready platform can be used to build out your Test CoE tool chest and performance engineer for continuous quality across your CI/CD pipeline.
But then, how do you address regulatory, data security and encryption concerns when you're using a cloud-based, open-source test platform? With the right solution, it's actually very simple to accomplish. In fact, you have multiple options for how and where test data is generated and stored. You can pick the option that best meets your needs today, and easily adapt if your situation changes.
Best Practices for Test CoEs deploying to the Cloud
There are three ways to help you make the most of SaaS-based performance testing under different scenarios:
1. Pure SaaS Testing with Dedicated/Whitelisted IPs
This is the scenario most broadly adopted by businesses today. A SaaS-based test platform hosted by cloud service providers (e.g. AWS, Google and Azure) is used to simulate the actions of millions of virtual users on-demand, from multiple locations around the globe. You manage it all through dedicated and/or whitelisted IPs that protect your work.
Ideal if you need:
Low-cost infrastructure with ready access to geographically dispersed cloud providers
Easy to set up and configure to existing IP list (Whitelisted/Dedicated)
Scalable in minutes for real-time performance measurement of heavy loads
Rich and detailed reports with drill-down capabilities, insights and analysis
2. Testing with On-Premises Load Generation
For another layer of protection, you can generate test loads behind your own firewall and within your own private network or cloud. A physical or virtual server is installed on-premises, with a Docker-based private agent to generate load traffic. Your agent can listen for and trigger application performance tests across your firewall using the load traffic you generate. You get the same "scale on demand" flexibility found in cloud based solution, but with the protection that your private firewall delivers.
Ideal if you need:
Flexibility and scalability on-demand
Load generation servers (physical/virtual) to be behind the firewall
Real-time performance insights and advanced reporting/analytics
Low TCO, while benefiting from a continuously updated SaaS test platform
3. Private Cloud Testing Behind the Firewall
When stringent security is paramount, your enterprise testing platform can be deployed in a private cloud using a hybrid configuration. Sensitive data, test scripts and logs are kept behind your firewall, to never leave your internal network. That includes all URLs, APIs, command names and arguments involved in testing.
A proxy server installed behind the firewall retrieves predetermined anonymized test configurations, across your firewall from a SaaS test platform in the cloud, and matches it with relevant sensitive data on-premises that's been indexed for use as tokens. Once ready, theses modified test scripts are executed to the tokens, with all loads generated behind the firewall. All aggregations, manipulation and advanced logic are done in the cloud. The multiple sophisticated reports generated with advanced analysis are still anonymized, and sent back to the proxy server to be decoded. Here, anonymized results are combined with actual sensitive data on-premises for users to view the real test results. Privacy of the information used is kept secure.
Ideal if you need:
All the advantages of both on-premises and SaaS solutions
Ease of use, with the flexibility to scale up for heavy load tests on-demand
Sensitive data remains secure and never leaves your firewall at all times
Anonymized, indexed test results, with access to the cloud for computation and analysis
Low TCO compared to costly provisioning and maintenance of a traditional test infrastructure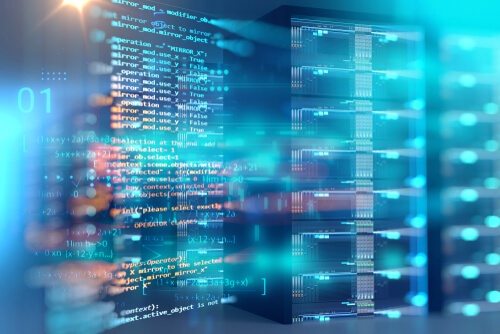 Remain Open Source, Enterprise Ready
For flexible deployment options, security protections and unparalleled performance, many companies are adopting CA BlazeMeter. Our innovative, SaaS-based platform easily supports each of the deployment scenarios described above, from the Test CoE. You can run massively scalable, open-source-based performance tests against all apps – web, mobile, microservices and APIs – from the cloud or behind your firewall. We even offer the services of testing experts to help you create, execute and analyze tests, resolve issues and support peak event readiness. It's time to learn more!
Download our whitepaper today for more information on the deployment options BlazeMeter offers. Or explore www.blazemeter.com/shiftleft. Don't forget to request for your free demo!
You might also find these useful: