Application performance testing is shifting left – and with good reason. Studies show that when testing becomes an integral part of the Agile development process, you reduce time to deployment, while boosting both application quality and performance. This topic was discussed at length in a recent webinar with Forrester, where business leaders recognize that improving quality in operations and processes requires augmenting their business framework first. Successfully navigating the shift left means getting the fundamentals right, and that includes adopting a test automation framework suited to the fast-paced demands of continuous software delivery.
Banish test delays from proliferation and complexity
Volume and speed are creating a "perfect storm" for today's Test CoEs. Companies are creating far more applications than ever before and at a much faster pace. Experience shows traditional GUI tests are too brittle. Platforms that adopt front end based testing have difficulty keeping up with the burgeoning demand of code changes and application releases. With multiple distributed teams collaborating on the same application project at the same time, all it takes is for one developer to make even the slightest change in any piece of code, for the GUI test to break. This makes the ability to scale GUI based testing, and for that matter any support for continuous automated regression testing untenable. It's no wonder that today's Test CoEs are facing unrelenting traffic jams when it comes to the use of GUI based testing!
To cope with the need for speed in quality application delivery, many companies are turning to open-source, API-level test tools that can validate the functional aspects of their code just as it is written. These automated, open-source tools let developers test on the fly, as part of their overarching Agile sprint. As a result, they spend more time coding and less time waiting in line for tests to be performed. But API testing alone is only part of the solution. As testing shifts left and becomes more decentralized, your CoE needs a way to continuously ensure alignment with critical business rules, quality practices and standards – without slowing your development cycle or triggering time-consuming and expensive production fixes.
Solution: Wrap decentralized testing with centralized controls
With the right test automation engine, you can now establish a complete and seamless testing ecosystem that serves two distinct needs. First, by powering for API testing, you broker for decentralized test resources and afford developers the means to validate even the smallest snippets of code as they work. This is done in parallel, as you bridge for centralized control within the Test CoE by leveraging a standards-based test automation framework. Test CoEs can now facilitate practices and standards that will help teams define-execute test scripts on the fly, while orchestrating for tests across Agile teams to business rules.
Experts on the BlazeMeter team are already delivering on this promise of decentralized testing and centralized control. And it begins with Taurus – an open-source test automation framework we launched two years ago to help developers conduct their own performance tests on demand and right off their local machines. With test configuration using clear syntax within the Taurus DSL, developers are able to perform frequent small finite scoped tests on their code in a self-contained IDE environment of their choice. Today, we have incorporated this proven platform into our upcoming BlazeMeter release, to provide quality in code well before code commit. Stay tuned to this, and other important new features that give your Test CoE the controls it needs for enterprise-level policy enforcement.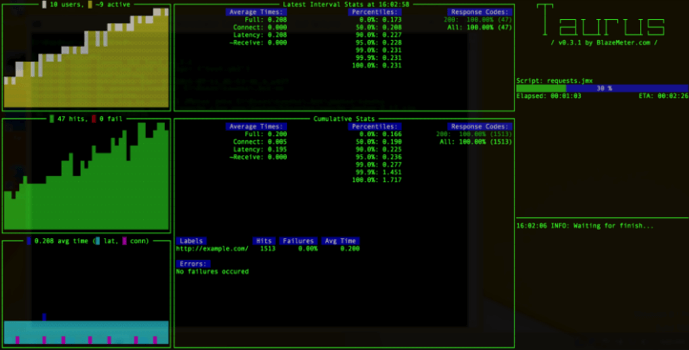 Learn more
Your Test CoE can now establish an enterprise-wide QA testing ecosystem that is unique to your organization – integrating JMeter, Grinder, Gatling, Selenium and other tools your teams already use. Minimize your production delays by eliminating test bottlenecks, as you shorten time-to-market and cap operating costs that is causing tough tensions between IT and the Line of Business today.

Take the first steps in establishing an effective QA testing framework that leverages the strengths of API Testing over front end GUI based tests. Learn how with BlazeMeter API Functional Testing, you can now eliminate testing bottlenecks, without sacrificing enterprise-level visibility and controls. As you stay tuned to our upcoming BlazeMeter release, learn how to automate your performance tests with Taurus and remember to ask for your free BlazeMeter demo.
IMPORTANT! We would love to hear what you think about the disruptive forces faced by your test CoE. Complete this simple survey and we will email our findings to you once the survey is complete.
You might also find these useful: