As a QA manager or director of a Testing Center of Excellence (CoE), you likely are always on the hunt for continuous testing processes that can help you deliver quality software more rapidly. Let's look at some of the most popular open-source resources available today.
Popular Open-Source Tools for Continuous Testing
Popular open-source tools may be a perfect choice since they can cover most of your testing needs and are supported by a wide and active user community. It is critical, though, that you take steps to make those open-source tools enterprise ready. You'll need scalability, comprehensive reporting and automated test flows in order to ensure continuous quality controls across diverse projects. Read on to learn how to knit them into a single, seamless, enterprise-ready test infrastructure.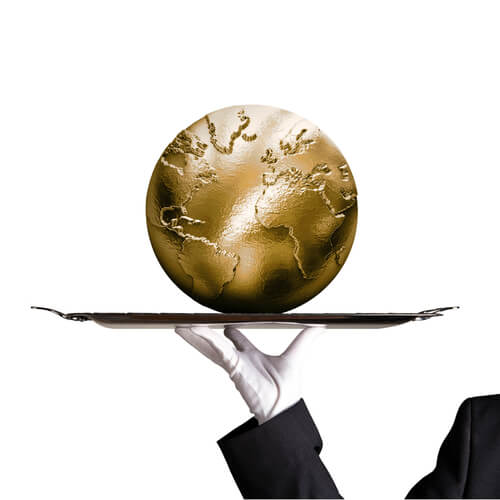 Prepare your Open-Source platform to be Enterprise Ready
When selecting open source-based tools for continuous testing, you need to consider what a continuous delivery and deployment pipeline entails. How will you adapt new tools to your test automation environment and integrate them with the tools you use today?
Companies adopting CA BlazeMeter have an easy way to make open-source tools enterprise ready. Test Center of Excellence need to consider these 5 points, to make sure that they are Open Source, Enterprise Ready:
1. Broader Test Coverage. With open-source compliant BlazeMeter, your CoE can easily decentralize testing and broker test coverage across the business. You can overcome QA bottlenecks and avoid the high cost of rectifying bugs in production by giving Agile development teams the resources they need to test early and often in the same language they use for development. No special skills are required.
2. Self-Service Test Creation. BlazeMeter makes test creation self-service. Everything in the user interface is "load and go," with no proprietary languages to learn. You can give each Agile team its own dedicated workspace where they can run performance, functional and API tests from a single, integrated toolchain with zero platform dependencies. Developers will be able to build better applications and do it faster.
3. On-Demand Scalability. BlazeMeter helps your Test CoE overcome LoadRunner's limited load-generation capacity. You can upload tests and emulate network conditions on demand across multiple geographies, with no test lab required. Your Test CoE can scale up to two million virtual users in an instant and can test multiple projects concurrently.
4. Single-Pane Business Insights. BlazeMeter lets you consolidate and share reports generated within each dedicated testing workspace. You can quickly find bottlenecks using rich, interactive graphs. Simply analyze results online or download critical metrics, including response time percentiles, bandwidth and errors. You can track trends from multiple builds and can collaborate and share interactive test results and graphs with teammates or other stakeholders — keeping everyone on the same page.
5. Continuous Quality Engineering. BlazeMeter's built-in editor lets developers write tests in simple syntax and describe a full-blown script in about ten lines of text from their local development environment of choice. They can define and execute small-scale tests from their local machines, and then seamlessly switch and run tests at scale on virtual machines in the cloud. Your Test CoE can reuse these scripts with other CI tools through a plug-in architecture – easily accelerating test automation and building out the tool chest you need to ensure quality across your continuous delivery pipeline.
Take the Next Step
Start your continuous testing journey today by requesting a free BlazeMeter demo. We also encourage you to join the Apache JMeter™ Training Academy to learn tips and techniques that can save time and help you work more efficiently in an open-source environment. To learn more, visit www.blazemeter.com/shiftleft.
You might also find these useful: