In today's application economy, software organizations face increased competition and pressures to do more with less. Business requirements have become more complex and a sprawl of highly diversified technology platforms has become commonplace. What's more, mainframe transactions have soared – triggered by a plethora of frontend web/Internet applications.
To address these demands and deliver both quality user experiences and faster time to market, it is imperative that Test Centers of Excellence (CoE) take steps to modernize their testing culture to ensure the continuous availability of applications and the mainframes that support them. They must revamp their quality assurance (QA) practices and adopt a scalable, open-source test toolchain that can be used in a systematic manner to drive improvements in quality, costs and time.
A day in the life of a traditional mainframe application testing team
Today, mainframe teams typically use waterfall techniques for application development. Test CoEs provide test resources on request to determine the quality of upgrade enhancements and maintenance fixes so that bugs are minimized and service-level agreements are met.
This process starts when mainframe developers present their completed code. Teams go through the functionalities developed, making use of unit tests to assess if each mainframe feature has been properly implemented. Test case acceptance criteria are then used to determine if important details or actions were missed. Once the "all clear" signal is given, the features are put through their paces during regression suite testing — including functional, performance and load tests. When all these tests have been passed, user acceptance tests are conducted to determine if the mainframe application will be released into production.
The imperative for a more modern approach
With the traditional testing approach described above, Test CoE QA teams simply determine whether systems comply with business specifications and whether bugs found will be addressed by a hotfix or by the next software release. They then move on to the next mainframe project.
But this traditional approach fails to take into account today's growing demand for low-cost, high-quality software. Accelerated, mainframe test automation is needed to keep up with the rapid pace of incremental code changes triggered by the volume, velocity and variety of web/Internet application releases.
Test CoEs need automated, continuous testing using well-structured, open source-based test tools that can optimize test capacity while driving new efficiencies. They need to promote cross-team communication and to synchronize testing efforts. And they need to test earlier and more often.
The benefits are clear. Organizations modernizing mainframe testing have been able to make better-informed decisions, improve time to market, nurture long-lasting customer relationships and deliver a greater return on investment.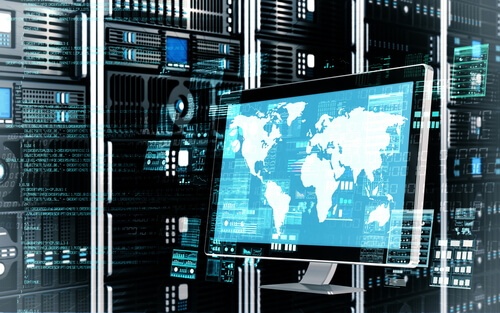 Considerations when planning your modernization effort
Modernization starts with asking the right questions and planning for an effective, best practices-based transition. Here are five important considerations to keep in mind as you develop your modernization plan.
1. People
It is important to put the right people with the right knowledge and skills in the right places at the right time. When you do, your Test CoE can respond more quickly to mainframe business requirements and to the proliferation and complexity of front-end application releases.
Start by leveraging experience. Help mainframe teams embrace modern mainframe application development techniques based on open-source technologies, while making the most of seasoned experts. Individuals experienced in writing COBOL code and in testing database programming can serve as coaches and North Stars to a new generation of mainframe developers who are unfamiliar with legacy mainframe systems and traditional waterfall methodologies.
Establish a shared knowledge framework to help mainframe teams code more and test earlier for quality software delivery at speed. It's here that open-source tools really shine. Mainframe teams can benefit from a wide and active open-source user community – accelerating learning and releasing upgrade enhancements and maintenance fixes more quickly. Teams will be able to test earlier and more often, make better-informed decisions, become more Agile in their application delivery and experience fewer QA bottlenecks.
Knowledge sharing also helps to break down silos so QA and mainframe teams can work more closely and gain insights into applications staged in the CI/CD pipeline. QA then can offer technical knowledge that ranges from feature requirements and test-case creation to defect verification.
2. Process

Process inefficiencies are often a result of the many variations in test processes used across an organization. What's missing is an integrated, end-to-end test management system that drives consistency and delivers a centralized view of when and where things go wrong.
An open-source test automation framework like Taurus is a great choice for helping your Test CoE streamline and standardize processes and align deliverables, testing objectives, benchmarks and standards. By making using of the latest in remote terminal emulator (RTE) plug-ins, test automation best practices can be readily adopted by mainframe developers. They can create and generate load tests on demand from their local machines, identify and resolve the bottlenecks, and deliver the most satisfying user experience possible for every enhancement or fix. And the same scripts can be reused for accelerated test automation at an enterprise scale.
3. Infrastructure
If your organization is like most, you have many different test environments and tools. This approach can be costly to support and can lead to inefficiencies in tracking test activities. A centralized test infrastructure can help your Test CoE use assets more effectively – supporting your new centralized test processes and helping you accommodate new Agile approaches to development.
A centralized test infrastructure also is the linchpin when it comes to extending mainframe test coverage across your CI/CD pipeline and supporting a successful DevOps practice. It's important to be pragmatic, though. It is unlikely you will want to throw out your legacy testing infrastructure. Add new automated test tools that are open source-based and fully compatible with your existing IT investments.
4. Technology
Mainframe testing can be time-consuming and impact time to market. But test automation can reduce human effort and improve cycle times. This means not only adopting open-source, commercial automation tools, but also bringing continuous testing to the mainframe environment. A continuous integration server automatically stages the most current version of your software, rebuilds it and runs your suite of regression tests. Mainframe teams are automatically notified about the success or failure of their mainframe builds and the tests the server runs across a CI/CD pipeline – ensuring more consistent quality with every release.
5. Preproduction support
Your new open-source test environment should be available to mainframe teams whenever needed. They should be able to test code and detect defects during preproduction – at a point where issues are easier, less disruptive and less expensive to resolve. The key is service virtualization that lets teams model the core business logic in their mainframe platforms as they integrate with in-house and third-party systems. The mainframe production environment continues as normal in one virtual space, while mainframe application testing is done in another. Test simulations can be run securely alongside sensitive, real-world information. The result is faster build-and-test cycles, higher-quality applications and lower costs.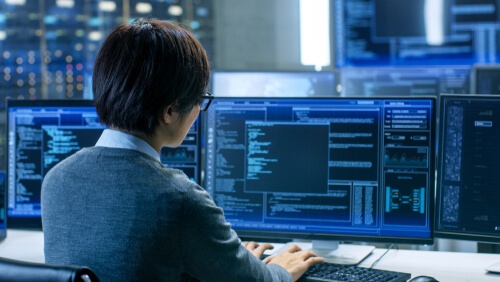 Take the next step
People, process, infrastructure, technology and preproduction support are the key building blocks for transforming your Test CoE. Selecting the right testing tools matters and can jumpstart your efforts. That's why many companies are adopting CA BlazeMeter.
Our SaaS-based, open-source platform is powerful, easy to use and supports each of the important considerations described above. You can run massively scalable, open source-based performance tests against all your mainframe apps – web, mobile, microservices and APIs – from the cloud or behind your firewall. And you can do so while still leveraging your existing IT investments. CA BlazeMeter even offers testing experts to help you create, execute and analyze tests, resolve issues and support peak-event readiness.
Request for your free trial today and see how easy it is to bring accelerated development and testing cycles to mainframe software development. Visit www.blazemeter.com/shiftleft to learn more.
You might also find these useful: