How to Upload a Swagger file into BlazeMeter for API Functional Testing
With BlazeMeter's new API Functional Testing functionality, you can now run free API functional tests alongside your performance tests.
If you are looking to run very simple API functional tests you can simply use the UI by going to create test, and clicking API Functional Test (the orange button.)

Simply add your request name, fill in your URL, add assertions and click the green Run Test button on the left hand side of the workspace.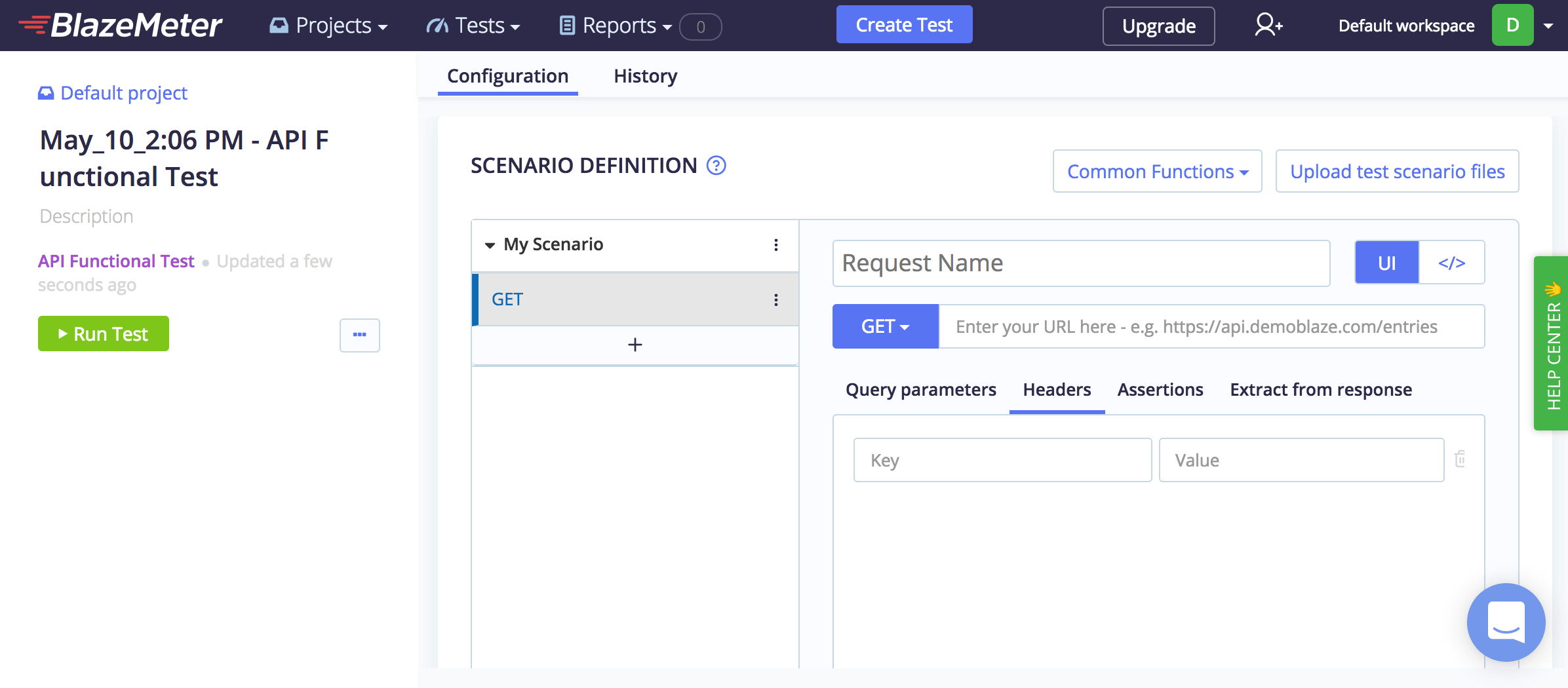 But what about if you already have a Swagger (Open API) file? Now you can upload it and create tests from in BlazeMeter.
Click on the three small dots on the left hand side of the workspace, where the cursor is.
This will open up a menu. Click Import Swagger file.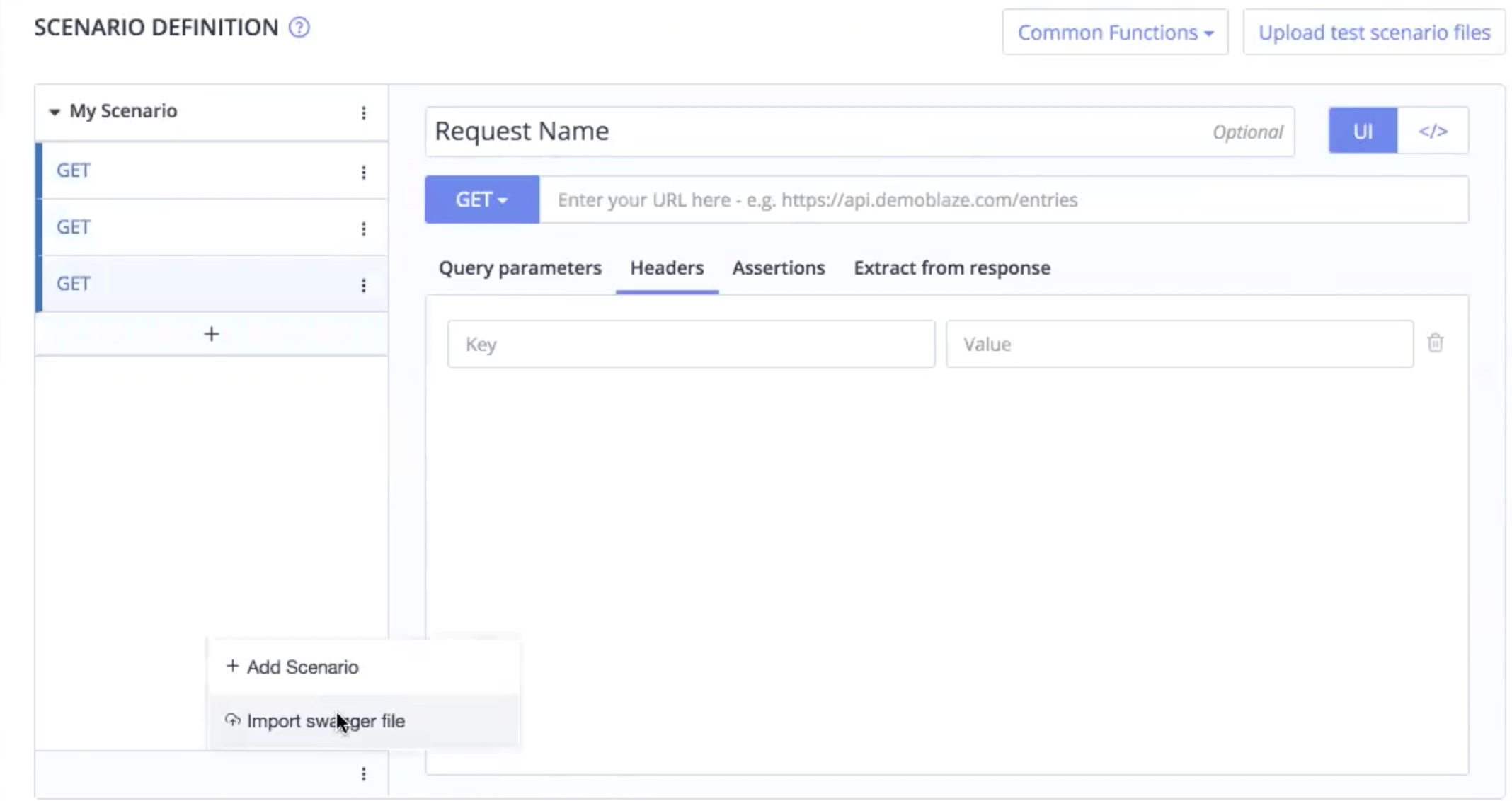 Choose the Swagger file you want to upload, and click open.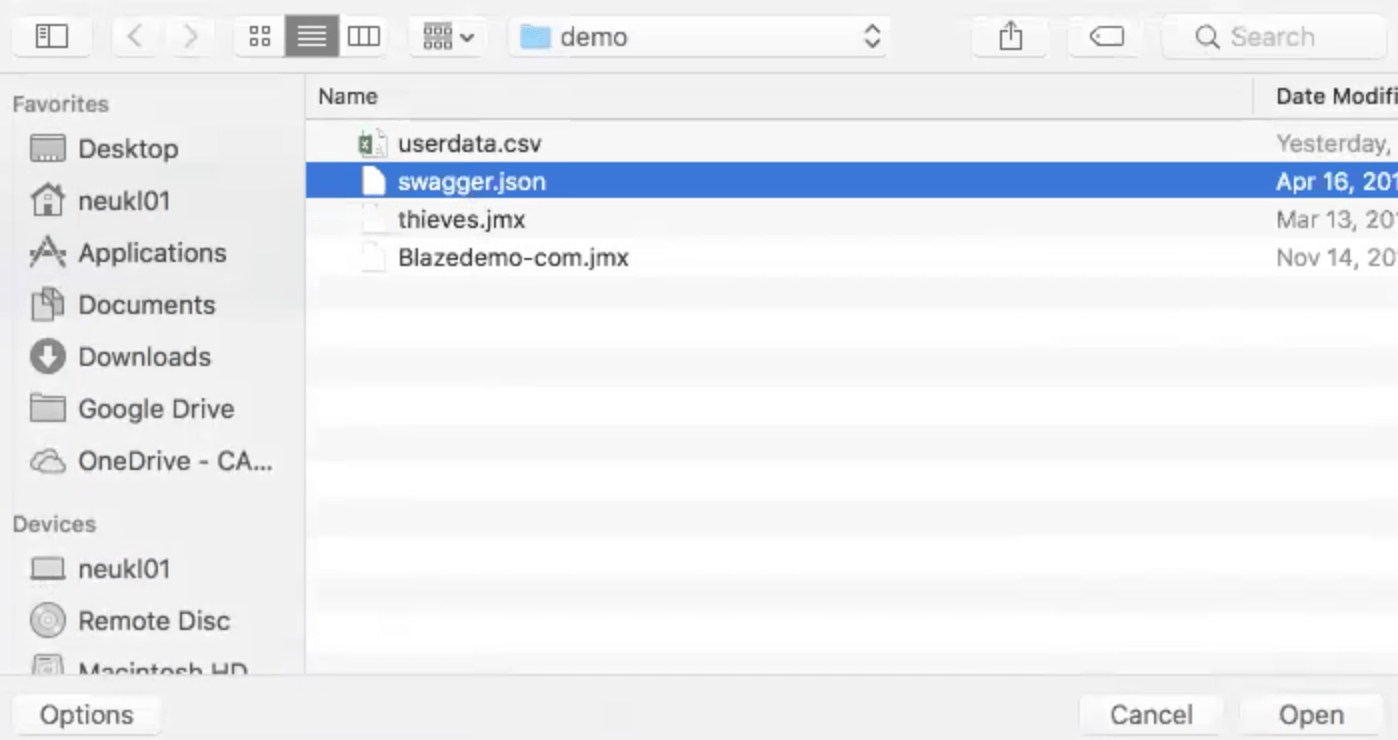 Select your Swagger file, and click open.
You can either import all actions from the Swagger file or select a subset of endpoints or individual actions to import. When are ready, press Select (the blue button.)
The selected actions will be added to your test and you can customize your test scenario and run the test..
Ready to start API Functional Testing with BlazeMeter? Simply add your URL and assertion into the box below and start testing.